The Division of Math, Science, IT, and Bachelor Programs
Get Started at STC!

1-855-Go-To-STC
The Division of Mathematics, Science, I.T., and Bachelor Programs at South Texas College is committed to student success by assisting them in the development of knowledge and skills for their future careers.
To support the personal and professional growth of students, the Division provides Comprehensive Advising, Academic Coaching, and Instructional Support services to ensure student learning, success, and a seamless transfer to other higher education institutions.
Our Programs
Bachelor Programs
Contact Math, Science, IT & Bachelor Programs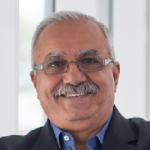 ---
Division Contacts
Mary Jo Chapa
Pecan V-1.605A
956-872-2672
Norma Strawn
Faculty Secretary
Pecan V1.605
956-872-1621
Resources